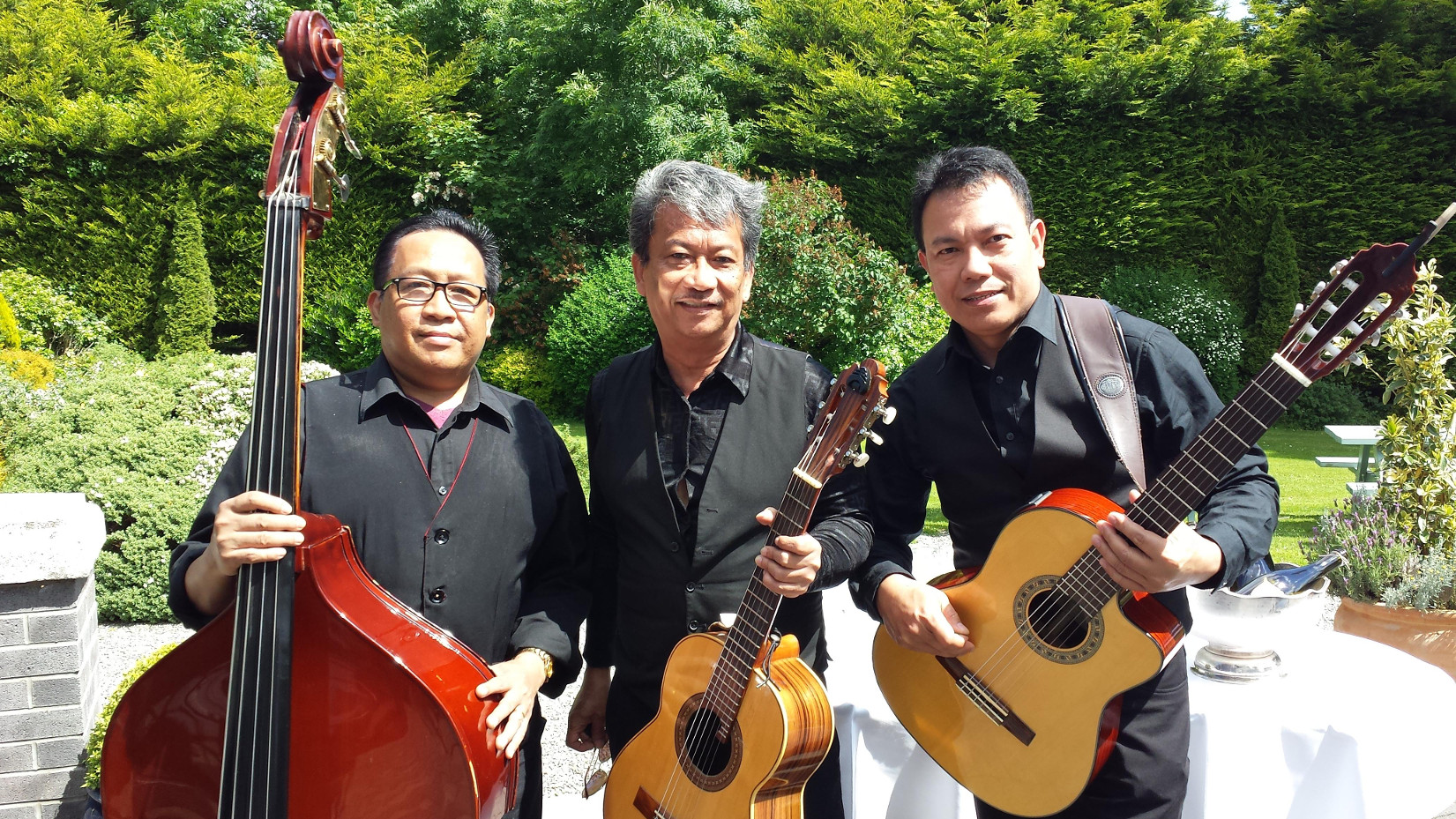 Viva Manila are the latest addition to our line up after joining Class Act Promotions on a permanent basis in October 2011. The band originally started as Manila Rhythm who were brought to Ireland to replace Tropical Storm performing in a restaurant in Dublin. From performing there they have a large following of their own who regularly book them repeatedly for private functions.
Fronted by Egay (singer & double bass) accompanied by Cye (backing vocals and guitarist) and Mike (vocals and guitarist) they have acquired a vast repertoire from performing not only in the restaurant but also at weddings and private parties since their arrival to Ireland in 2005. Class Act Promotions have worked very closely with the band increasing an already vast repetoire to reflect what our customers demand. This has been done with ease and to acclaim from our customers.
Viva Manila performed at the likes of Taste Of Dublin, along with the RDS Horseshow and Bord Bia's Bloom in The Pheonix Park every year to date with great success in entertaining the spectators no matter what the weather did.
They did a cameo performance on RTE 2 Podge and Rodge Show performing Bohemian Rhapsody.
Should you have any questions please feel free to contact Class Act Promotions.
Customer Comments
Everything went extremely well last Friday. Mike Egay and Cye totally entertained our guests with their performance. It certainly added to the day and helped make it that bit more special. Please pass on our sincere thanks and thank you all for your professionalism throughout.
Peter and Lisa Malahide